Digital Artefact, A Time Travel Through Time Travel (3 part blog series)
Blog 1 Introduction to Time Travel in television and Film
Blog 2 Narrative in Time Travel Television and Film
Blog 3Method of Travel & The Future of Time Travel in television and Film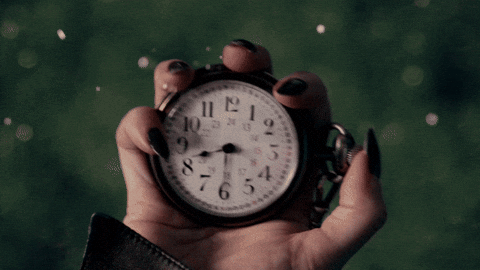 Initially creating my digital artefact "A Time Travel Through Time Travel", I planned on producing  a series to look back on and compare the theme of "Time Travel" in television and film through the past 3-4 decades. I was going to be doing so either through blog post series or a YouTube video series. I wanted the public utility of my digital artefact  to act as a conversation starter, I wanted to use subject material knowledge as well as some additional research found to engage with an audience.
When creating my pitch blog, although I had begun researching my topic and found there to be quite a lot of relevant information already existing out there, I still was quite uncertain with how I wanted to structure my content. Leading up to the project beta stage of the DA and after receiving feedback from the peer commentary, I decided formatting my DA in three blog posts was going to be more achievable given the time period I had remaining.
Creating my first blog, I decided I needed to slightly alter how I wanted to present my content and to structure my three posts. I decided to make the first post an introductory into the series, the second blog to focus on narrative in time travel and finally have the last blog analysing time travel technology used and what we can predict time travel film and television of the future to include.
Before submitting my beta I spent my time trying find an audience. I spent time looking through reddit groups, upvoting other peoples posts, analysing which groups are more open to people sharing their own blogs and videos, rather than just posting to any group and having my post immediately deleted. I also used my own social media accounts to branch out and see who of my already existing public following may be interested in the work I was creating. I asked my twitter and Instagram following for their favourite films and televisions shows based on time travel in an attempt to use examples in my blogs which are already of interest to those who follow me, as I thought this may be a good way of gaining their interest and attention later on once I had finally created my blogs.
The most responses I got were using the Instagram story feature "questions" which was surprising yet helpful. I decided for my next blog I had to use the examples suggested to me by them as it would help make the content interesting and engaging.  Examples suggested by my peers through twitter, Instagram and on my blog site included: Dark, Russian doll, Outlander, The Umbrella Academy, Inception, Arrival,  Doctor Who, Back to the Future, The Butterfly Effect, Predestination, The Time Traveller's Wife, and Interstellar. I had some of these examples already in mind to use but receiving interactions and feedback from my followers helped guide me.
I began receiving interactions on my first blog after again sharing the link to Instagram, although these didn't include feedback it was nice to see people were actually viewing/enjoying my content.
I also received some more feedback on my project beta blog from my peers which was of great help. A peer suggested using an article which I had in fact initially included in my research for my pitch blog but had nearly forgotten about! This source made it really simple to start my second blog on narrative. In this second blog I was also able to tie in some of the Future Cultures knowledge learnt, such as referring to the works of Csicsery-Ronay.
The second blog post I created explored time travel as a narrative, I discuss how similarly to science fiction, time travel allows endless exploration and creativity in storytelling. I also look at how over different periods of time, scientific theory have helped evolve the time time genre.
I found sharing to my Instagram to promote my blogs was more successful than using Reddit so again I posted a story to prompt some more engagement.
Some interactions on my second blog:
In my final blog I explore the technologies used in time travel films and television using Darko Suvin's "Novum" to assist me. To conclude and tie everything in the series together, the final blog also features my explaining how we can "predict" what time travel in film and television might look like in the next 30 years, addressing the future cultures DA challenge. To do this I also drew it back to Csicsery-Ronay's paraphrasing of, philosopher Friedrich Nietzsche, suggesting we can explain the future by what is most powerful in the present.
Again for my last blog I posted to my Instagram story to share to my followers.
Feedback on my final blog:
Conclusively, creating this DA was quite a pleasant experience. Although I changed and had to adapt from my original concept, I much prefer the content produced for the final project. As for the audience interactions, reaching out and finding out what texts they enjoyed initially really helped me form my next two blogs and it was great to be able to use "Netflix's Dark" as it is a show I enjoy so much already. The final two blogs, especially the last in the series helped me tie everything together and relate it back to the DA brief.
Research used in my series:
Bould, M (2012), "Science Fiction"
Csicsery-Ronay, Istvan (2008), "The Seven Beauties of Science Fiction"
 Jones, M and Ormrod, J (2015), "Time Travel in Popular Media"
Matadeen, R (2019), "Dark: How Time Travel Works in the Netflix Series"
Moore, C (2020), "BCM 325 Future Cultures Lectures"
Thoman, L (2017), "The Three Types Of Time Travel Stories"
 Sherman, F.A  (2017), "Now and Then We Time Travel"
Suvin, D (1979), "Metamorphoses of science fiction"
Wittenburg, D (2013) "Time Travel: The Popular Philosophy of Narrative"