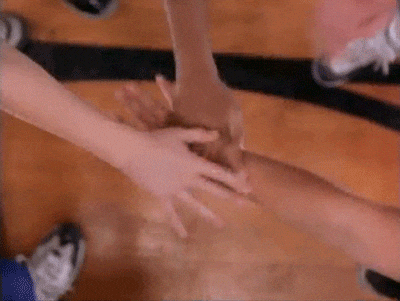 Overall, I was really impressed by the beta digital artefacts my peers having been working really hard on. The feedback I've provided hopefully will be of use to them especially in finding an audience and being able to engage with them so that the great content they're working so hard on doesn't go unseen!
Peer 1: Saxon – The Future of Music
For Saxon's DA he is in the process of making a video essay discussing the future of music. He mentioned some of the conflicting feedback received after pitching his DA idea and that he was going to be trialing making two different styles of video essays each with a different scope and focus. As much as this is good way of testing what works and what doesn't, I pointed out in my comment that this may be a little too time consuming as he also mentions wanting to spend great time on the editing of the video. Instead, I suggested a good way of trialing content with his audience would be to post small snippets of the work he's already producing as a way of almost creating little teaser videos to gain audience engagement in lead up to posting his final video essay. I also suggested using his social media platforms such as Instagram and Twitter to post these snippets along with polls or what music they're interested in as another simplistic way of creating engagement that is less time consuming. I also suggested he check out the latest lecture on "The Paradigm Shift" as it might be an interesting aspect to draw the distribution of content of the future to the music industry.
Julia's cyberculture Instagram/Tiktok page really impressed me and I thought it was such a different way of approaching the DA that I had never thought of. In her beta video, Julia explained she wanted to continue experimenting with the platform Tiktok, as her Instagram was already running quite well and smoothly. In my feedback for her i suggested some ways to help boost her Tiktok engagement. using my own personal experience with the platform I suggested a couple of methods I find work quite well with my own content as I'm sure they should also help boost her engagement too. Creating photo and animation edits inspired by the films we are live streaming in our tutorials, I also thought it might be a good idea to share the edits she's producing whilst our live streams are happening. As every week our hashtag #bcm325 and the hashtag of the film end up number 1 in Australia every week I thought this would also be a great way of gaining engagement (although I do realise I'm a bit late to suggest this as we only have 1 screening left).
Peer 3: Mikayla – The Future of Surveillance 
I honestly found it difficult to suggest feedback to Mikayla as her project seems to be going really well! Her engagement with the lecture content was so detailed, something I myself am lacking in my own work so I really commend her on that, she's tied everything really well together! Instead I thought to give some suggestions on some simple ways for her to find content for her videos, such as using GIF animations. You can honestly find animations for absolutely anything on google or using GIF sits sites as "Giphy" so I suggested this might be of benefit to her as it's simple, quick and easy! I also suggested she further explore Reddit, as she has narrowed her scope so I feel there may be more relevant groups of use to her and which might help her gain more engagement with her audience.