Scrolling through Instagram the other night I came across a micro-influencer taking over the world. Meet Boobie Billie, an Italian greyhound and Chihuahua mix who started "sharing" outfit pictures in December 2019.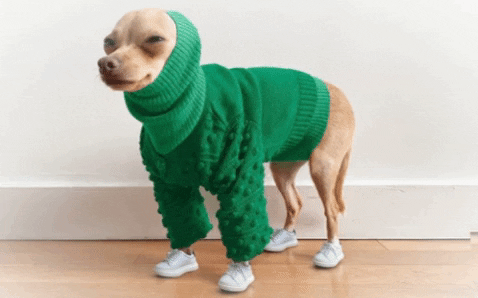 In one of the numerous interviews, through various publications, Billie the dog herself "says":
"People started to say I was an icon and it sort of fuelled the fire. It started with one outfit, one pair of shoes, and went from there." published in Insider April 5, 2020
And yes that does say "I'm my own woman" in her Instagram bio, instantly signifying her anthropomorphised status.
With an even more fanatical spin, Boobie Billie has fans who send in 'human' REMAKES of her photos/outfits which she then reposts in an instagram story, thus creating an anthropomorphised version of anthropomorphisation – is this a form of insanity??? Humans dressing up as a dog dressed as a human? My head hurts as it's spinning…
But Billie is not the only dog account with more followers than you or I, or other social media icons. In fact there are thousands of similar animal influencer curations on Instagram, including the top dog account @jiffpom, which now has 10 MILLION followers, with a spawned fan account @jiffpomcutelife garnering a whopping 75.4 thousand followers itself!!
Jiffpom competed for E People's Choice Awards as the animal star of 2019 and was featured in Katy Perry's music video "Dark Horse". He has broken two Guinness World Records for running on his front and back paws. That is more than I can ever hope to achieve in my lifetime. (You don't want to see me running on my front paws).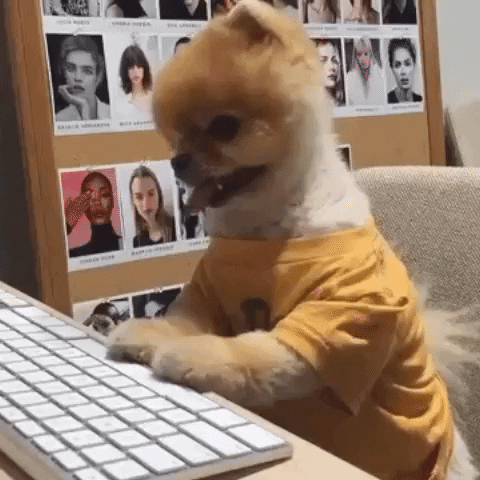 What is the deal with our obsession with personifying and anthropomorphising our pets? How has it reached this level of astronomical proportion and progression?
Now it is important to note that while personification is an act of giving human characteristics to animals or objects to create imagery,  anthropomorphism aims to make an animal or object behave and appear analogous to a human being. Arguably, these accounts are encompassing both definitions.
From where does this motivation to anthropomorphise derive and what is to be gained by the humans engaging in this personifying activity? Maybe as Epley et al (2013) have stated in 'Motivated Mind Perception: Treating Pets as People and People as Animals', humans have a sophisticated ability to reason about the minds of others. This anthropomorphising engagement is motivated by two basic reasons. Firstly the incentive to explain and predicts others and secondly the need to connect socially with others. These two forces can lead people to attribute minds to almost any agent and is this case it is our unsuspecting furry friends Boobie Billie and JiffPom.
According to Catherine Amiot and Brock Bastian (2017) have explored this theme extensively in their article "Solidarity with Animals: Assessing a relevant Dimension of Social Identification with Animals." They investigate the way humans can feel solidarity with other animals i.e. a sense of belonging, psychological attachment and a sense of closeness thereby coming up with insights into the complexity of our psychological connections to these animals. Interestingly they found that people that had this solidarity with animals had more empathy, anthropomorphism and openness to experience.  They also had more moral concerns towards animals, lower justification for the use of animals and lower speciesism, "the idea that being human is a good enough reason for humans to have more moral rights than non-humans."
It's funny that we tend to consider humans as animals but not animals as humans.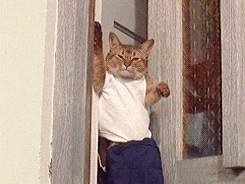 "If part of the other resides within us, if we feel one with the other, then improving their life automatically resonates with us." Frans De Waal (2009) `
The presence of dressed up Instagram pets has become so pervasive and inescapable that it has become difficult to ascertain where to draw the line when it comes to dogmatism (mind the pun). So how much is too much? And what's in it for the pets? This question is also posed by blogger "THENARCISSISTICANTHROPOLOGIST" in their blog "Personifying Our Pets: A Consumer Culture Creation".
"Designer duds for pets are rampant, and pet couture is on the rise.  But is a dressed up pet a privilege or punishment?"
Leading pet pages can make an in excess of $15,000 for a sponsored post featuring their prized anthropomorphised companion. What does Boobie Billie get out of this? What is the ethical nature of this transaction and is it wrong to utilise animals in this way for financial gain? So we are allowed to let them "run" their Instagram account, "participate" in their own media interviews but have no leash attached to their own bank account? I wonder what JiffPom's charity of choice would entail?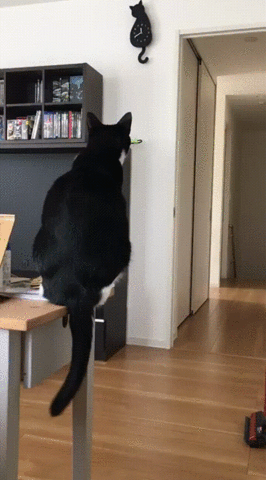 Grimm and Hartnack (2013) believe that "every intrusive dealing or interaction with animals is in itself in need of ethical justification." It doesn't get more intrusive than this:
In my upcoming research investigation, I aspire to dig deeper into some of the aspects of the questions above. I want to elaborate on the reasoning for this cultural obsession that is dominating a large part of Instagram at the moment. Using a combination of existing research papers such as those I have mentioned in this blog, as well as my own exploration of this social media space.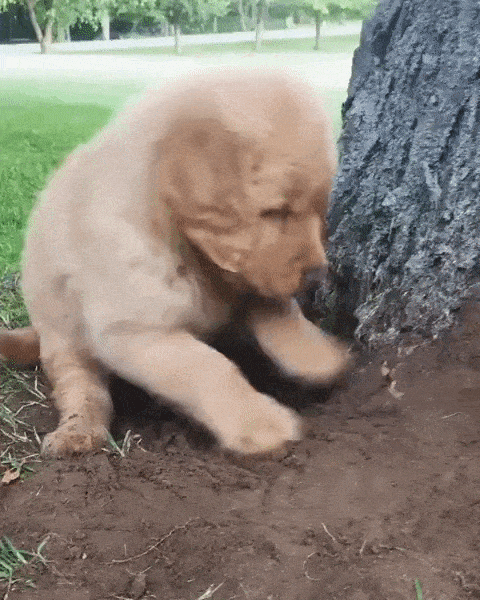 References
Amiot CE, Bastian B (2017) Solidarity with Animals: Assessing a Relevant Dimension of Social Identification with Animals. PLoS ONE 12(1): e0168184. doi:10.1371/journal.pone.0168184
de Waal F. (2009) The age of empathy. Toronto, ON: McClelland & Stewart; https://www.ncbi.nlm.nih.gov/pmc/articles/PMC5207407/
Epley N, e., (2013)  Motivated Mind Perception: Treating Pets As People And People As Animals. – Pubmed – NCBI. [online] Ncbi.nlm.nih.gov. Available at: <https://www.ncbi.nlm.nih.gov/pubmed/23947281&gt;
Insider (2020) Meet The Fashionable Dog Influencer Who Is Giving Humans A Run For Their Money. [online] Available at: <https://www.insider.com/boobie-billie-instagram-dog-fashion-influencer-2020-4&gt;
Instagram.com. 2020. Boobie (@Boobie_Billie) • Instagram Photos And Videos. [online] Available at: <https://www.instagram.com/boobie_billie/&gt;
Instagram.com. 2020. @Jiffpom • Instagram Photos And Videos. [online] Available at: <https://www.instagram.com/jiffpom/?utm_source=ig_embed&gt;
S, G.., (2013) Animal Protection Without Limits? Human-Animal Relations In Between Anthropomorphism And Objectification]. – Pubmed – NCBI. [online] Ncbi.nlm.nih.gov. Available at: <https://www.ncbi.nlm.nih.gov/pubmed/24199378&gt;
thenarcissisticanthropologist, (2013) Personifying Our Pets: A Consumer Culture Creation. [online] The Narcissistic (American) Anthropologist. Available at: <https://thenarcissisticanthropologist.com/2013/05/08/personifying-our-pets-a-consumer-culture-creation/&gt;