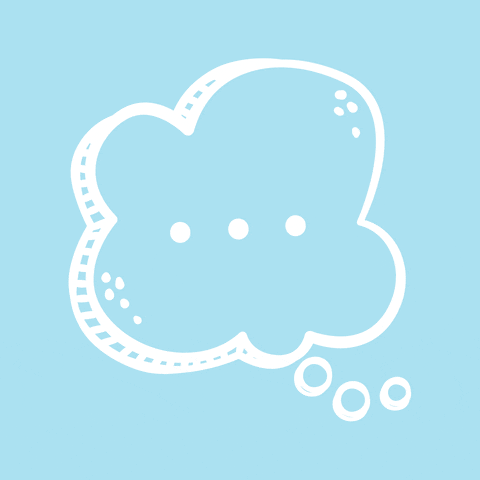 Peer 1- Julia Belikova: Social Media Hot Trends: Predictions or Reality?
In her pitch, Julia explained she will be creating a video series DA looking into social media trends and future trends. Julia will be focusing on three trends for her series; 1.Video & Ephemeral content, 2. Influencer & Celebrity Marketing and 3. Higher Adoption of VR/AR Technology
I was a bit stuck to begin commenting on her pitch as it really did seem like she had a good idea of what she was doing and I felt she had very good video editing experience.
I suggested to her to expand her audience as I'm sure for many of our DA's the goal is to reach further than our BCM cohort and I felt with a concept in social media marketing there is much potential for her to even show this project to future employers.
I recommended utilising YouTube tags and using another social platform such as twitter to promote her series to ensure she receives a feedback loop.
Researching into her topic a little I found an article which I found would be very beneficial to her making her first video essay as it was all about ephemeral content (the topic of her first video essay) and compared platforms Snapchat and TikTok.
Peer 2- Isabella Ambrosi : The Future of Virtual Reality (VR) Gaming
For Isabella's DA she explained she will be creating a podcast/video series on the future of VR, using some individual research on reddit as well as already existing academic articles on VR.
I thought it was vital for her to use her initial Reddit research as a way of finding a possible audience for the series she is yet to make.
I found a relevant article, "16 Experts Predict the Future of Virtual Reality" that might be of interest to her project as it appeared she was get to find some articles yet.
From her pitch video it seemed Isabella was yet to deicide on a format for her DA, which is totally fine as I myself am still deciding, but I thought it would be helpful to give some feedback of my own experience with video making and podcasting as I have experience in both over the past years of uni projects. I noted that I use iMovie for video editing but that if she was to do a podcast it would definitely be worth looking into using Audacity as it is a great podcasting tool.
I thought is was important to explain an issue I've had in the past with posting to YouTube and not generating enough audience feedback/engagement but to instead recommend once again really taking the opportunity to engage in conversation on reddit as she mentioned she wanted to to begin her project, and this way she can very much find an audience from early on.
Peer #3- Ashlan Waldock: The future of technologies in hairdressing (AI)
For Ashlan's DA she explained she was using a continued project that she has already previously worked on, incorporating her BCM knowledge into her hairdressing career. Ashlan explained she was going to be looking into future technologies such as AI and the future of hairdressing industry.
In her pitch, Ashlan mentioned the lacking of scholarly articles for her very niche topic, so I thought I would start by doing some researching and seeing if there were any relevant exisiting articles that may be able to help her out. I pointed it out that just because an article isn't "scholarly" it doesn't mean it wont be of help to her project! I found an article including an interview with a stylist discussing the use of AI in the hairdressing industry which I thought may be of interest to her.
As she explained she was going to be using her already existing Reddit account generate audience engagement I also suggested having a search through reddit as it is a platform that is known for its "niche" topic discussion group and might even have an existing group relating to technology in the industry.
Overall, commenting on my peers pitches this time round was a great experience and I hope my suggestions and feedback were helpful to there future DA projects! 🙂