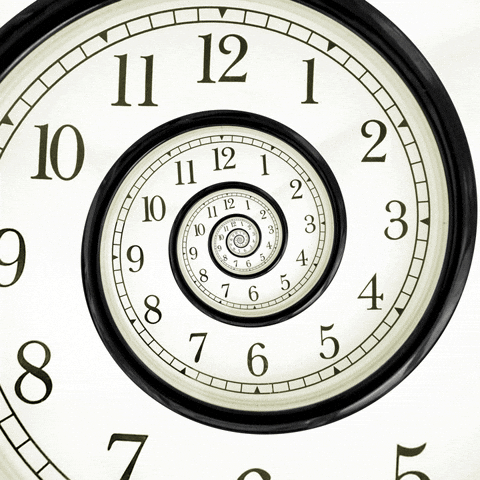 For this semesters future cultures digital artefact I plan on creating a series to look back on and compare the theme of "Time Travel" in television through the past 3-4 decades. I will be doing so either through blog post or a YouTube video series.
As I'm still uncertain whether I'd like to produce blogs or videos for this project, I definitely will need to experiment FEFO (Fail Early Fail Often) and really just see what works better as a platform for my content.
I began researching my topic and found there to be quite a lot of relevant information already existing out there. The following seemed to be most fitting for my topic and I plan on using them as a starting point when creating my blogs/videos.
"Now and Then We Time Travel" (2017), by Fraser A. Sherman which visiting pasts and futures in television
"Time Travel in Popular Media" (2015)  which is a collection of essays on Time Travel film, television, literature and video games edited by Matthew Jones and Joan Ormrod
"Time on TV: Narrative Time, Time Travel and Time Travellers in Popular Television Culture" (2016) edited by Lorna Jowett, Kevin Robinson, David Simmons which is about narrative time,  time travel and time travellers in popular television culture
In Vulture article "All of the Ways TV Has Tackled Time Travel, From Doctor Who to Outlander" there are also many great examples of shows/movies that I can possibly look further into.
One of the main reasons I wanted to choose this as a DA idea is due to my obsession with German Netflix show "Dark".
"Set in a fictionalized version of the town of Winden, Germany, Dark concerns the aftermath of a child's disappearance which exposes the secrets of, and hidden connections among, four estranged families as they slowly unravel a sinister time travel conspiracy which spans three generations. Throughout the series, Dark explores the existential implications of time and its effects upon human nature."
The whole concept of the show revolves around the idea that the past, present and future are intermingled and it constantly has us questioning "if the past can affect the future can the future also affect the past?"
In one of the weekly materials "Bruce Sterling- How to be futuristic", the concepts brought up on time at the beginning of his talk immediately made me think of those represented in "Dark" and I knew I definitely had to produce a DA including it.
As for my production timeline, I plan to have at least 2 blogs/videos completed before the Beta project is due and then use the feedback from that to work on and complete the final 1-2 blog/videos before the final project is due.
The public utility of my digital artefact will be to act as a conversation starter, I'd like to engage with fandoms within the television examples that I plan to use as examples when discussing my topic. Currently, I already actively read and engage with Reddit posts in a group made for German Netflix series "Dark".  However, I do know from previous DA experience with Reddit that I will need to be careful with where I am posting my own blog/video content or how I word my posts to the groups as some groups have pretty strict guidelines with how/how not to make posts in the discussion group. I'd like to further investigate what platforms may be suited to reach an audience for my topic possibly through the use of twitter and relevant hashtags to my posts each time I post a blog/video.
Let me know if you have any feedback or suggestions for my first blog/video or a platform I may be able to use to engage with an audience! 🙂
PITCH VIDEO: