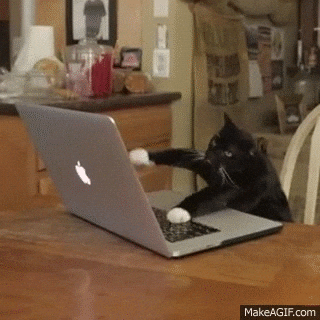 Ok now:
Lets take a look into who these guys are:
– leads the Free Software Movement, which shows how the usual non-free software subjects users to the unjust power of its developers, plus their spying and manipulation, and campaigns to replace it with free (freedom-respecting) software.
– worked at the MIT Artificial Intelligence Lab from 1971 to 1984, developing system software including the first extensible text editor Emacs (1976), plus the AI technique of dependency-directed backtracking, also nown as truth maintenance (1975).
-invented the concept of copyleft, "Change it and redistribute it but don't strip off this freedom," and wrote (with lawyers) the GNU General Public License, which implements copyleft. This inspired Creative Commons.
-in 1999, Stallman called for development of a free on-line encyclopedia through inviting the public to contribute articles. This idea helped inspire Wikipedia
-came to international attention as the founder of the whistle-blowing website WikiLeaks
-used his genius IQ to hack into the databases of many high profile organizations
– in 2006, Assange began work on WikiLeaks, a website intended to collect and share confidential information on an international scale
-he earned the Time magazine "Person of the Year" title in 2010.
-in 2016, his work again drew international attention when WikiLeaks published thousands of emails from U.S. presidential candidate Hillary Clinton and the Democratic National Committee
-after his asylum was rescinded in April 2019, Assange was indicted in the U.S. for violating the Espionage Act
-a computer programmer who worked as a subcontractor for the National Security Agency (NSA)
-collected top-secret documents regarding NSA domestic surveillance practices that he found disturbing and leaked them.
-after he fled to Hong Kong, he met with journalists from The Guardian and filmmaker Laura Poitras. Newspapers began printing the documents that he had leaked, many of them detailing the monitoring of American citizens
-the U.S. has charged Snowden with violations of the Espionage Act, while many groups call him a hero
-Snowden has found asylum in Russia and continues to speak about his work.
-Citizenfour, a documentary by Laura Poitras about his story, won an Oscar in 2015.
-he is also the subject of Snowden, a 2016 biopic directed by Oliver Stone and starring Joseph Gordon-Levitt, and has published a memoir, Permanent Record.
But what happens when you put these three together?
Perfectly worded by Bruce sterling in his "The Ecuadorian Library"
"The three of them together, they look just amazing. They are fantastic figures, like the promise of otherworldly aid from a superhero comic. They are visibly stronger than they've ever been before. They have the initiative in a world afflicted with comprehensive helplessness"