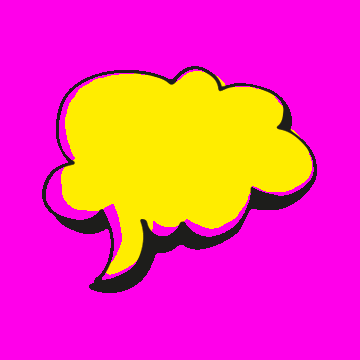 Commenting on my peers Beta projects was very insightful and in comparison to the last round of comments on the project pitches, I felt I was able to provide feedback a lot easier and hopefully give some useful suggestions to my classmates digital artefacts.
Pokies Podcast
https://sociallyanxiousvan.wordpress.com/2019/09/18/beta-bois-atmosphere-of-addiction/
For this DA project beta, it was very clear the student had done a lot of research for the topic they were to start their podcast series on, so rather than give another resource (that was of unnecessary use) I thought I would instead provide feedback and suggestion on the actual podcast itself. As a student still getting use to podcasting myself, I reached out on Reddit for another DA in BCM206, so I thought I would share the suggested podcasting programs that I was given.
2. "Comparing and contrasting the first two Silent Hill games with Homecoming and Downpour" Video Series
https://utteromnishambles.wordpress.com/2019/09/20/there-was-a-game-here-an-update/comment-page-1/#comment-102
In this students DA beta video a Reddit post with excellent responses was spoken about, I suggested the student utilise this platform more in the future as the outcome seemed very successful for their topic! As the games they are focusing their DA on are not ones I am too familiar, I thought it would be more beneficial to provide some suggestions for the video series they are yet to create. I recommend some editing software that I personally use, as well as some other options which were free to access. I also suggested the student to plan out the structure in order to get the series all nice and edited on time as I thought this would be helpful as creating videos can be a bit time consuming.
3.Violent Video Games Blog Series
https://serenasbasicblog.wordpress.com/2019/09/19/digital-artefact-beta/comment-page-1/#comment-469
In this students DA project Beta, it was very clear that they were using their time well, experimented with different platforms and had structured plan for the rest of their DA. The suggestions I gave were to continue utilising Twitter as it seems this worked very well for them. I also suggested linking their topic back to a subject reading "Raessens, J. (2005). Computer games as participatory media culture. In J. Raessens & J. Goldstein (Eds.), Handbook of computer game studies (pp. 373-388). Cambridge, MA: MIT Press." as I thought it would tie in well with their topic.
Conclusively, the whole experience was actually a great opportunity for me to reflect on my own DA and note that there are definitely areas my peers are exceeding greatly in that may potentially work very well for myself. Using my experience with podcast and video editing I feel (hopefully) was also helpful as I know creating these can be a little time consuming at first. I think I have improve from the first round of comments as instead of simply just giving the student a resource to check out I have actually analysed what they have done well and where a resource or suggestion might be most beneficial. This was something I think my first round of comments lacked.