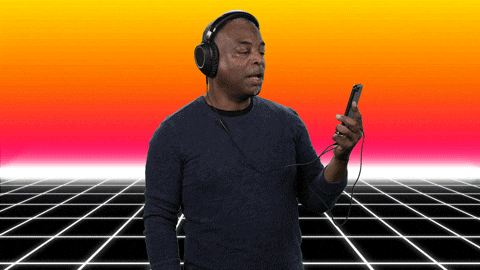 So what have we been up to since MOOD's project pitch?
Well…
Each week, sat in the back of our car, using only my laptop and headphone microphone, we have recorded 3 podcasts which I then took home, edited and uploaded to YouTube.  Each episode has a focus topic (or two) and we really just get talking. In the future podcasts I would like them to be slightly more structured but the relaxed conversional vibe that we have established is working quite well for us so this is something I feel we will continually incorporate. For each video, I use tags on YouTube which relate to the topics or artists we have mentioned and this has also helped gain views. The exact same logo I created for the podcast I simply change the background colour of weekly, keeping the layout simple and appealing to the eye.
To assist with getting our content out there, we created an Instagram account.
Julia has been taking the podcasts and creating little snippets of our podcasts to post on the Instagram as a way to attract more viewers. We've also stuck to this colourful theme which is quite eye catching when it comes up as you scroll through the feed.
As well as posting snippets, to create a bit of variation in our content we have begun posting pictures of our own from live music events, this was an easy way to make content as I already have MANY photos taken from events I have attended, for example the above shot was taken at a Meg Mac show. By doing this we have also started to attract followers from the fans of the artists.
In addition to Instagram posts, we've found the Instagram stories feature VERY helpful in gaining audience engagement. The above question was posted at the same time we posted a podcast including the same topic- this continued the conversation across the platforms.
Above are some audience responses we received.
We will continue to experiment both on Instagram and YouTube and hopefully continue to grow our subscribers as we create more podcasts and more Instagram content.
For more on our project process watch the video below!