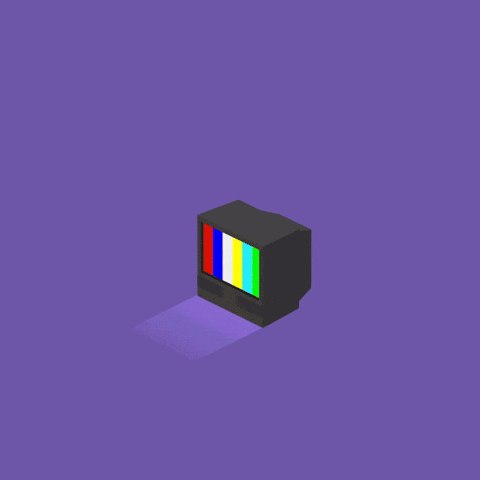 Just this past week we were experiencing trouble setting up our new Optus Fetch box- "the box that lets you watch TV, rent movies and stream your favourite apps."
However, after multiple attempts and hour long phone calls to Optus support (a stressful, frustrating process) we still could not manage to get it to work. A technician had to get sent out to our house to try work it out. Instantly he worked out the issue, our television was too old! How old exactly? 11 years. Pretty impressive that we managed to get away it with for so long, but unfortunately it was time we part with our old friend.
Just over a grand later, we had a new TV, sound system and Fetch box. In addition to these, we also just recently had newly installed NBN broadband to our area.
Over the past few days of having the new TV, I've have found all members of my family, including myself, using the TV more than we ever had. Having this new piece of technology in our house and in the space we inhibit has changed the way we use the living room, as well as how often we use the living room. Is it just excitement? A new piece of technology to play with, like 11yr old Anthea receiving a Nintendo DS for the first time? Or getting my first iPod? First iPhone?
It's come of great notice to me that possibly the reason for the excitement and the more actively engaged use of this new TV maybe the newly connected media convergence it enables. As quoted by famous media theorist Henry Jenkins 'by convergence, I mean the flow of content across multiple media platforms, the cooperation between multiple media industries, and the migratory behaviour of media audiences who would go almost anywhere in search of the kinds of entertainment experiences they wanted."
This "smart" TV is connected to the Google Play Store meaning apps can be downloaded. Spotify was the first app I instantly had to download. Which doesn't make much sense as it's not like I haven't been able to use Spotify on my phone or through my laptop and bluetooth speaker before? However something about having all connected as one on the smart TV was a more thrilling, new and exiting experience.
The new TV remote actually has an entire button just for easy access to Netflix.
Our old TV would lose an arm wrestle in seconds with this new TV!
Again, I must draw emphasis to the fact that we have now been non-stop using this television as if we have never had a television before. Our 11-year-old poor little LG TV would go days without being even switched on for background noise, yet now all four members of my family are sitting in unison watching programs together at the same time! REVOLUTIONARY!
Conclusively, I will have to wait and see over the next few weeks if the excitement dies out, but it appears this new media device is truely making us more connected than ever, to our device AND to each other.
References:
Jenkins, H. and Jenkins, H. (2006). Welcome to Convergence Culture — Henry Jenkins. [online] Henry Jenkins. Available at: http://henryjenkins.org/blog/2006/06/welcome_to_convergence_culture.html