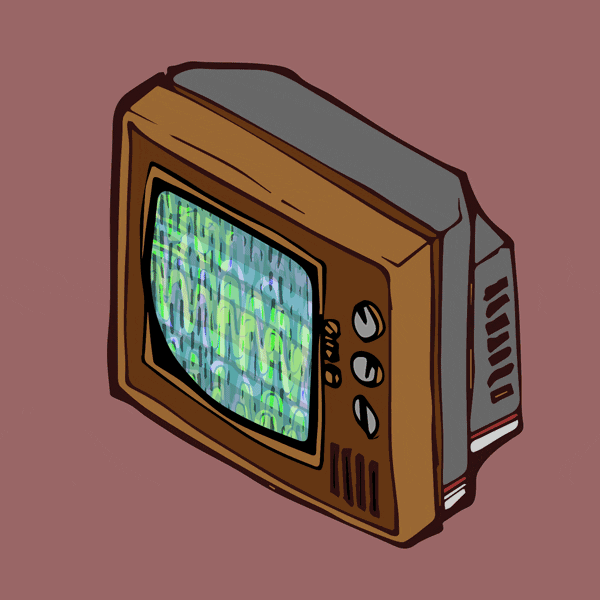 My grandparents migrated here from Greece in their early childhood-teenage years. My grandmother Tia (Stamatia) was around 5 years old when she moved here and grandfather Tony (Anthony) was around 17 when he migrated here. They both met and married in Australia in their early 20s, but were still very new to Australian culture and the English language. This had a great impact of the way they raised their first two children (my mother and uncle).
When raising Kathy (my mother), who was the first of 4 children they had, holding onto traditional Greek culture and language was a major influence on her upbringing during the 70s. Kathy's first language learnt was Greek and it was not till she started kindergarten that proper English was ever taught to her.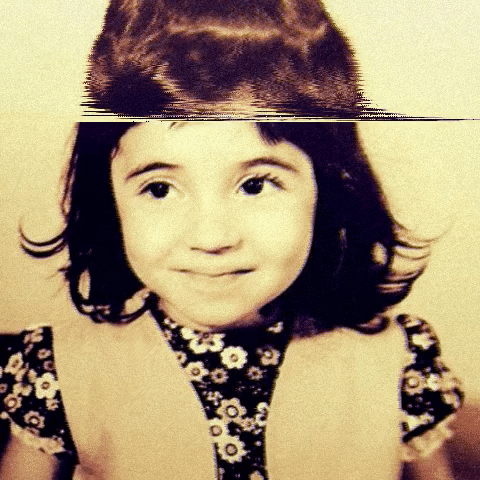 (Kathy, aged 4, 1973)
The first TV Kathy had exposure to was a small black and white TV at her grandparents' house where she recalls purely watching boxing fights/matches the entire time as it was the only television her grandfather enjoyed watching.
As for the first TV brought into her own home, she recalled a small wooden, poorly coloured television which "looked like a piece of furniture". Her family which consisted of her mother, father and younger brother, would sit around the small box together in the family living room watching game shows together the majority of the time.
For a long time growing up, her parents would forbid her to speak English when returning home from school.
"Television taught me English."
It was the time spent in front of the TV by herself while her mum was in the kitchen, watching Bewitched, Romper Room and Skippy that she enjoyed most. However, she thanks Sesame Street and Play School in fact for teaching her the English alphabet and practicing English! Although not being allowed to talk English in the house growing up, my mother was allowed to watch English speaking television as this was the only form of television available at that time, no Greek television had made it to Australia yet.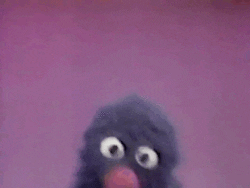 Interestingly, although there was a lot of moral panic surrounding children exposed to television like explained in article "Half a century of television in the lives of our children" by Sonia Livingstone, this was not of much concern in the household my mother grew up in. Alfred Hitchcock films were even enjoyed together by the family. However, my mother did mention that she had a bedtime at 8:30pm every night which meant the more "risqué" shows, like Number 96, played after she would have already been asleep most of the time.
The strict rules and ban of speaking English at home was an experience which I (thankfully) never had to experience and although being forced into attending Greek school for about 5 years, I am very fortunate to have grown up in a household with very little restrictions and lots of freedom. The conversation I engaged with with my mother about her first televisions memories was quite an eye opener, I didn't even realise my grandparents went to such an extent to hold onto their culture and language. Growing up I watched a lot of re-runs of bewitched with my mother which I found was something very warm and nostalgic to relate on together and she introduced me to Bewitched when I was around the same age as she was watching it on television. I also was quite shocked realising how long Sesame Street and Play School have actually been around for as these also were shows which I grew up with watching as well!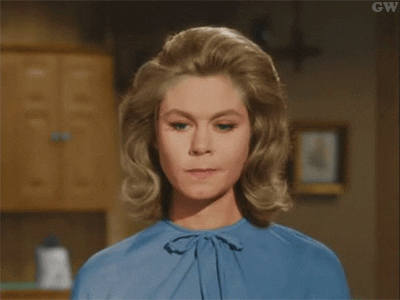 References:
Livingstone, Sonia (2009) Half a century of television in the lives of our children. The ANNALS of the American academy of political and social science, 625 . pp. 151-163. ISSN 0002-7162