"Ethnography is the recording and analysis of a culture or society, usually based on participant-observation and resulting in a written account of a people, place or institution."
Ethnographers observe, they listen, they write and record, they think and reflect – and they tell stories about what they have discovered that helps the listener understand the lives, the perspectives and the rationales of those whom they study.
Auto-ethnography is an approach to research and writing that seeks to describe and systematically analyse personal experience in order to understand cultural experience.
Here is my attempt at beginning to write, story tell and analyse myself with an auto-ethnographic approach.
Enjoy 🙂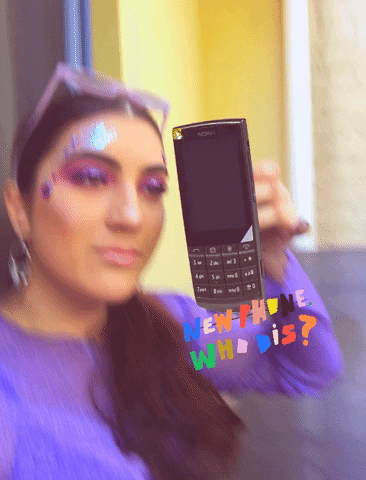 The year is 2012.
I'm just about to start my first year of high school and about to have to get my own way to and from school for the first time ever.
My Ipod Touch won't be of use without a wifi connection 😦
"We've decided we are going to have to buy you a phone to have to communicate with us to and from school."
My eyes lit up.
This was her, a Nokia X3. She even had a touch screen.
For some reason owning my very own phone was a form of empowerment. I felt the strongest sense of freedom and independence than I ever had before. It was a single (pretty average functioning) device, why did it make such a difference?
…
I now had a device that allowed me to communicate with others at ANY place and at ANY time. No longer was I restricted from a WiFi connection or limited to only sending messages on social apps or iMessage. I now could make phone calls or text messages to all the people I needed to!
Well…
Realistically, I was only receiving calls from my mum, dad or sister as I was yet to make any high school friends, or contact my primary school friends who did not yet have phone of their own. BUT IT WAS STILL COOL.
Now keep in mind, in comparison to the smart phones and advanced applications we have access to now, this Nokia was of VERY basic function. The early android "apps" were pretty poorly made and a little difficult for an 11 year old to use and navigate around. There was not many I could download from what I remember, I do however remember distinctly having the ability to send music to other phones via Bluetooth.
I was yet to discover Triple J and had not formed any individual taste of good music, so my music on the phone probably looked something the tracks pictured above.
But what can I (and possibly you as readers) take away from my first experience with a mobile phone?
Access to technology and communication impacted the way I lived my day to day life. It was an exciting and empowering first experience. Giving anyone a platform or tool to communicate and connect with is a "life changing" moment that will stick with them for many years to come. It is an experience which I will hold onto, reflect on and laugh about forever.
References:
Anthropology, A. and Terms, G. (n.d.). Glossary of Terms. [online] Discoveranthropology.org.uk. Available at: https://www.discoveranthropology.org.uk/about-anthropology/glossaryofterms.html
ELLIS, Carolyn; ADAMS, Tony E.; BOCHNER, Arthur P.. Autoethnography: An Overview. Forum Qualitative Sozialforschung / Forum: Qualitative Social Research, [S.l.], v. 12, n. 1, nov. 2010. ISSN 1438-5627. Available at: <http://www.qualitative-research.net/index.php/fqs/article/view/1589/3095>