Gaming is revolutionising the way we learn. Computer games for many years have been incorporated into classroom time, I remember in my very early years of primary school using spelling and mathematic games in our "computer time" and how much I'd look forward to it every week. However, if only I'd grown up 15 years later, in a world where games such as Minecraft are changing the way we learn in more ways than ever.
For this semester's digital artefact, I will be creating a blog series to further explore and discuss the use of games as an accessory to learning. The aim will be to create a composition of 3-4 blogs that will summarise and comment on already existing information and journal extracts on gaming in education.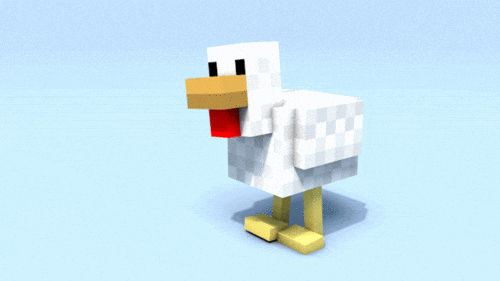 I plan to analyse Minecraft as a main topic of interest, there are numerous research articles and experiments already existing explaining its role in the classroom such as "Mining Learning and Crafting Scientific Experiments", "Investigating the role of Minecraft in educational learning environments" and "Redstone is like electricity': Children's performative representations in and around Minecraft" (cited in bibliography). Gaming in special education is also I topic I wish to cover in this series as I have grown up with a sibling in special education and am interested in examining the role computer games assist in this area as well.
To find and attract an audience to my series I will be utilising features on WordPress. Experimenting with posting and commenting my own blog into other education based blog sites I hope to generate traction to my own site. I'm hoping by discussing games used through both my own and my sisters schooling experience I can also greater a better connection with my audience who may be able to relate to the experiences I had during schooling. Overall, this series is going to give insight and create more conversations around how we can utilise the technology we have at our fingertips in the present time. I hope to in some way make people more aware of how game media can be so beneficial to our learning experience and should no longer be perceived as a negative "brainwashing tool".
Check out the video below for more explanation 🙂
Bibliography
Dezuanni, M., O'Mara, J., & Beavis, C. (2015). 'Redstone is like electricity': Children's performative representations in and around Minecraft. E-Learning and Digital Media, 12(2), 147–163. https://doi.org/10.1177/2042753014568176
Noelene Callaghan (2016) Investigating the role of Minecraft in educational learning environments, Educational Media International, 53:4, 244-260, DOI: 10.1080/09523987.2016.1254877
Steve Nebel, Sascha Schneider and Günter Daniel Rey, Journal of Educational Technology & Society, Vol. 19, No. 2, Intelligent and Affective Learning Environments: New Trends and Challenges (April 2016), pp. 355-366
Footage used in video:
VIA Films "Back to School" Stock Footage Reel.- https://youtu.be/Imn6J9oosw4
Kids Playing Computer Game – Free Stock Footage: https://youtu.be/GVWH_bdlUoA
Looking at PC Monitor 01 / Free Stock Footage (4K): https://youtu.be/NFNnt_hShJ0
Stock footage video game screen: https://youtu.be/jh-BI2cRDdQ
Music: https://youtu.be/MU0Yp0qmYEs