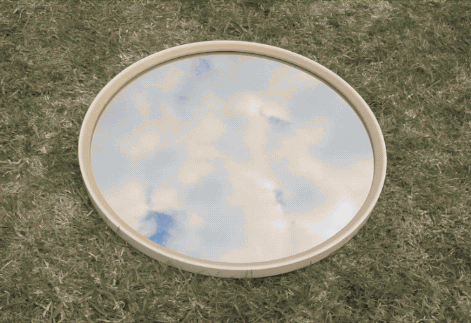 Link to YouTube Video:
https://www.youtube.com/watch?v=7zJyAkPQo-c
The purpose of my promotional video for our product R3FL3CT was to communicate to potential customers how we are attempting to create a body positive space shopping with R3FL3CT. In a simple uplifting video, I wanted to showcase some of its basic features e.g. compatibility with some online shopping websites users already are aware of to highlight how R3FL3CT with benefit their overall shopping experience.
I began and completed the video with a viral YouTube clip of four-year-old Jessica Chatfield looking in the mirror and listing all her daily affirmations, things that make her happy about herself. This video has been viral for a decade now and makes anyone who watches it smile, so when bringing up the issue of body image I used the video to show the audience how looking in the mirror is and should be an empowering step of the day. I then continued to explain how R3FL3CT would assist this. As for the other video and audio material used in my video I sourced some free to use stock footage online to make a compilation of videos to promote our product. Adding the video of the famous closet scene from Clueless with Cher digitally picking her outfit was also chosen to reach viewers as it is a scene we all remember and wishing for the product to be a real usable thing back when Clueless was first released. It is a film most girls, and girls who are interested in fashion have a strong connection to and I thought using this clip to assist me would reach these audiences further as it gives them something to relate to.
The audio used in the background of the clip is a copyright free song titled "Inspiring – Happy Upbeat Background Music Royalty Free Music for Videos Adverts Commercials" and I thought it also helped create the mood of the video as it is light, upbeat and uplifting which suits the positive tone of the video.
Our product R3FL3CT is innovative and definitely acts as a digital disruptor in the fashion industry as it changes the way we shop and the way we view clothing online. R3FL3CT has the potential for disruption as not only is our technology something that will function as an organisational tool for our users already existing wardrobe but offering a way for retail outlets to collaborate and virtual sell their clothes through our device is something that changes the market drastically. This is something I wanted to focus the video on, the aspect of our product which changes the way we shop online. By also mentioning the compatibility with Depop, viewers are also made aware that our device promotes use of peer to peer collaboration as it is allowing them to buy and sell clothes with use of our product.
As my video consists of audio and visual material that is not my own, I have made a disclaimer on the YouTube upload of my video so that anyone that views my video is made aware of where each video and audio clip is originally derived from so that I do not appear to be claiming it is my own. As seen in the image below:
Video/Audio used in my promotional video:
Royalty free audio used: https://www.youtube.com/watch?v=e_xTaYxHutQ
Jessica's' Daily Affirmations- https://www.youtube.com/watch?v=qR3rK0kZFkg
Smart mirror footage- https://www.youtube.com/watch?v=vAvKLd3cfig
Cher's closet scene- https://www.youtube.com/watch?v=XNDubWJU0aU
Youtuber "MALINDA" looking in mirror- https://www.youtube.com/watch?v=WIOK1una0nM
Woman standing in mirror stock footage- https://www.pexels.com/video/woman-fixing-herself-855605/
Stock Footage of Woman Shopping: https://www.youtube.com/watch?v=FvGAwPQsMpM